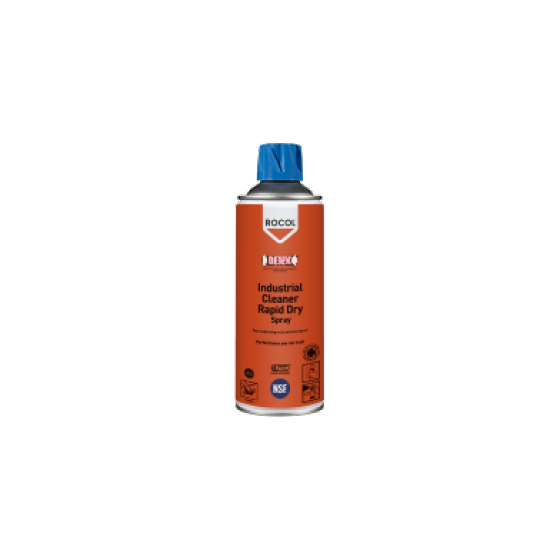 Industrial Cleaner Rapid Dry Spray - 34131
Original price
$34.85
-
Original price
$34.85
FEATURES AND BENEFITS
Removes grease, oil and workshop grime from all surfaces
Safe on metal, most plastics and paints
Dries rapidly leaving a residue free surface
NSF K1 Registered
DETEX technology – x-ray and metal detectable plastic aerosol caps and actuators reduces risk of plastic contamination.
HALAL Certified
INDUSTRIAL CLEANER RAPID Dry Spray has a specially formulated blend of solvents, designed to remove grease, oil and workshop grime from all surfaces.
The cleaner is a multi-use, powerful, fast drying industrial cleaner, designed to evaporate quickly leaving no residue. It is halal certified and is NSF K1 registered as suitable for use on food processing equipment and utensils.
Cleaned components should be rinsed before returning to a food processing area.