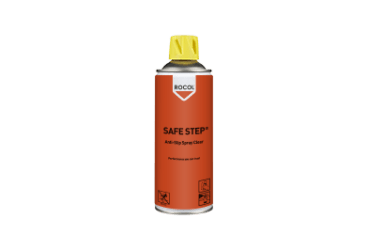 Anti-Slip Spray - 45000
Original price
$32.50
-
Original price
$32.50
Transparent anti-slip spray, quick and easy to apply to metal, timber, fibreglass, marble and many other substrates.
A quick-fix anti-slip coating, ideal for small areas
Transparent
Suitable for interior and exterior use
Suitable for pedestrian traffic
Durability approximately 6 months, dependent upon application
Coverage: 1.5 – 2m² per 400ml aerosol
Application temperature between 5-30°C
Drying Times
Touch dry: 30-40 minutes
Overcoating time: 30-60 minutes
Light pedestrian traffic: 12 hours
Heavy pedestrian traffic: 24 hours
SAFE STEP Anti-Slip Spray is developed on a traffic grade epoxy resin to give a fast drying, hard wearing, chemically resistant, slip resistant coating for most types of surfaces.
SAFE STEP Anti-Slip Spray may discolour light coloured surfaces and is not suitable for baths or shower trays.