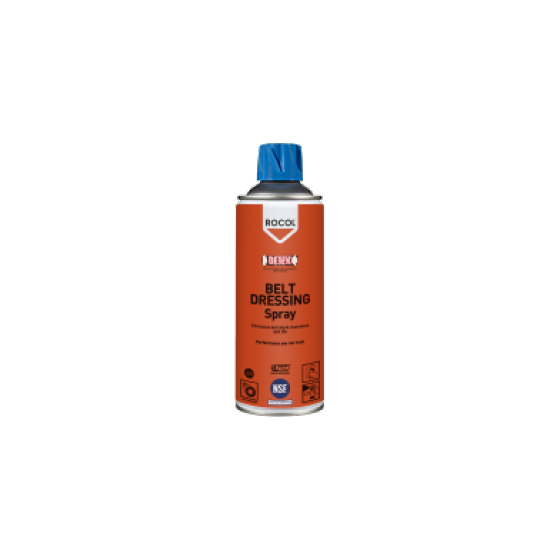 Belt Dressing Spray - 34295
Original price
$31.95
-
Original price
$31.95
Food grade adhesive spray for drive and conveyor belts
FEATURES AND BENEFITS
Provides instant grip to prevent belt squeal, slippage and wear
Prevents belts from drying-out and cracking to extend belt life
Protects belts in both damp and hot/dry environments
DETEX metal detectable cap and actuator reduce risk of plastic contamination
NSF H1 registered & ISO 21469 certified for full audit compliance
Belt Dressing Spray is a colourless, non-toxic adhesive and conditioning spray that provides instant grip to prevent belt squeal, slippage and wear.
The conditioning properties of Belt Dressing Spray prevent the belt from drying out and cracking to both increase transmission efficiency and extend belt life. Just a thin film of Belt Dressing Spray increases adhesion when belts are in contact with drive pulleys, reducing belt slippage that leads to glazing and over-heating.
Belt Dressing Spray is completely insoluble in water, making it equally effective in damp or wet environments.
NSF H1, ISO 21469 and Halal certified for full audit compliance and peace of mind.