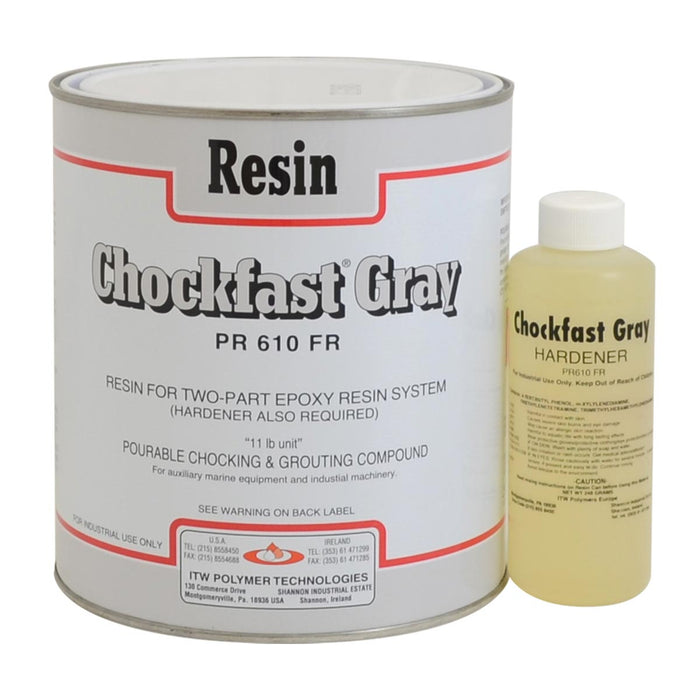 Chockfast Gray - PR-610FR
Original price
$389.00
-
Original price
$1,228.00
CHOCKFAST GRAY
Gray may be used where equipment alignment does NOT have to be maintained precisely AND the equipment's normal operating temperature is below 125°F (52°C). Examples of this class of machinery include winches, pumps, skid mounted diesel generators and other self-contained equipment. CHOCKFAST Gray works best when poured at a depth of between ½" to 2" (12 mm to 50 mm). The maximum suggested static load on CHOCKFAST Gray is 800 psi (5.5 MPa). Static load consists of total bolt tension and machine weight. 
Available in 11lb and 55lb units. Pricing for 55lb available upon request.
Accepted for marine use by A.B.S., Coast Guard, Lloyd's Register and other regulatory agencies.