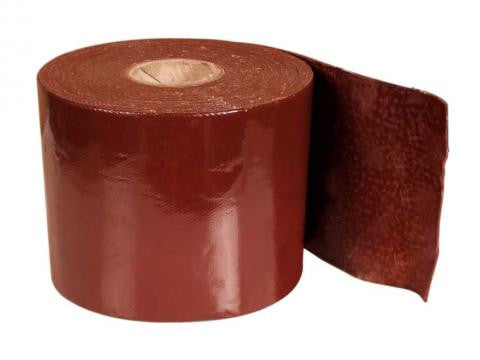 Denso HotLine Tape - High temperature petrolatum tape
Original price
$32.95
-
Original price
$1,095.00
A synthetic fabric fully impregnated with a special blend of high temperature petrolatum compound. Corrosion protection of pipes, flanges, valves and related surfaces.
Service temperature up to 230°F (110°C).
Denso Hotline Tape is specifically developed tape for use in high temperature applications. Ideal for pipe work above or below ground, underneath pipe insulation or for pipes laid in concrete. Petrolatum tapes are also commonly referred to as wax tape or grease tape.
• Wide range of service temperature (up to 230°F)
• Applied to marginally prepared surfaces (SSPC SP 2-3)
• Can be applied to hot, cold and wet surfaces
• Conforms to irregular shapes and profiles
• Resistant to water, acid, salts & soil organics
• Encapsulation of lead paint
• Contains no solvents
• Easy applications from arctic to tropical temperatures
• Ready for immediate service after application
• No primer required above 90 degrees F