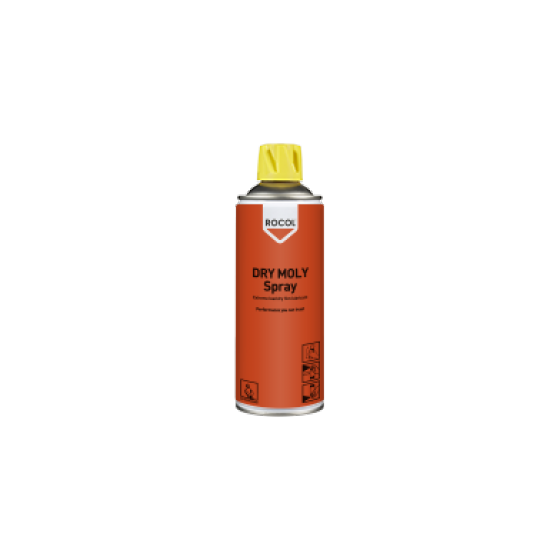 Dry Moly Spray - 10025
Original price
$32.00
-
Original price
$32.00
FEATURES AND BENEFITS
Dry Film Molybdenum Disulphide Lubricant Spray
Ideal where wet film lubricants cannot be tolerated
Prevents galling, pick-up and seizure
Resistant to high loads (up to 7,000 kg/cm2)
Excellent wear resistance
Wide temperature range of -50°C to + 450°C
Fast drying
Rolls Royce, RAF, Naval and NATO approvals
400ml Aerosol
High purity, extreme load dry film molybdenum disulphide spray designed for use where a wet lubricant cannot be tolerated.
DRY MOLY Spray is applied wet for great penetration, becoming touch dry within 2 – 3 minutes, leaving a dry protective film containing more than 70% molybdenum disulphide.
DRY MOLY Spray is an assembly lubricant for sliding surfaces such as plain bearings, pins, cams and slides intended to reduce friction and therefore increase life of moving parts in highly corrosive environments.
DRY MOLY spray can also be used in conjunction with a wet film lubricant enhancing performance and extending life of components and assemblies.
NSN 9150992248709