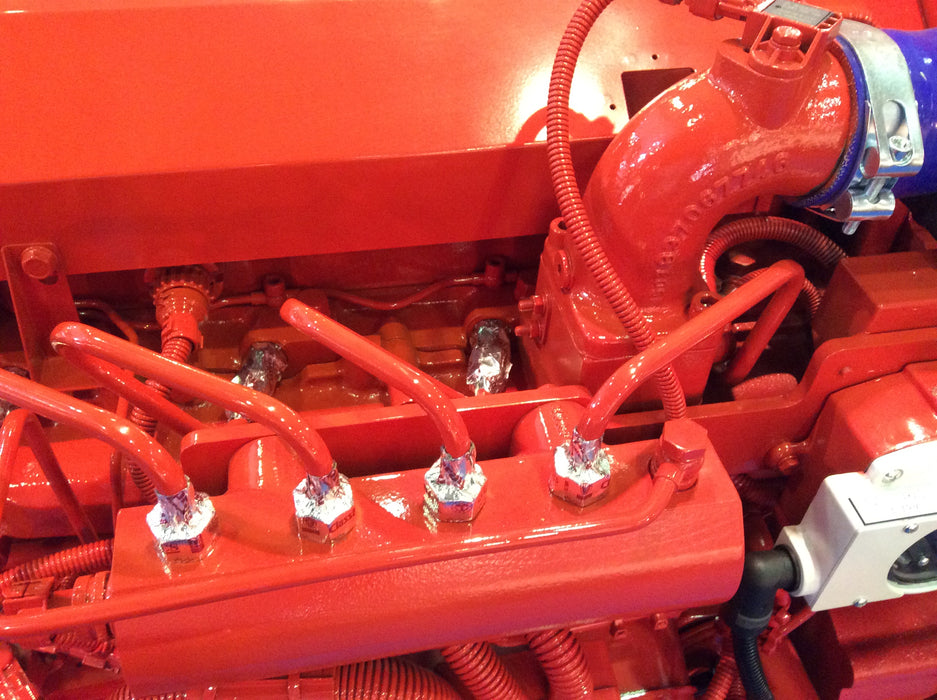 NoSpray Protective Tape
Original price
$1,952.00
-
Original price
$1,952.00
NoSpray Protection System is a type approved aluminum/glass cloth jacketing system designed to prevent the flammable spray of hot oil which can come in contact with hot surfaces thus causing fires in vessel engine rooms. NoSpray anti splashing system is available in tape or sheet format and is coated on one side with a silicone adhesive for ease of installation and superior adhesion.
Meets SOLAS Regulation II – 2/15.2.11
Applications
NoSpray can be used as a protective shield on insulated hot surfaces which are in close proximity to potential oil spray in the engine room.
Fuel oil injection pipes, fuel oil service pipes, fuel oil valve cooling oil pipes attached to diesel engines
Lube oil service pipes and hydraulic oil pipes attached to diesel engines
Flammable oil pipes
Flammable oil pump and strainer
Fuel oil heater
The preceding areas of fire risk should be protected from the following sources of ignition:
exhaust gas pipe
steam pipe
turbo charger
electrical equipment
boiler, thermal oil heater, incinerator
welding spatter, cigarettes, etc.
For Protection of Insulated High Temperature Surfaces
Available by the case quantity only.