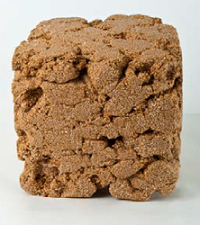 Denso Profiling Mastic - Petrolatum molding mastic
Original price
$359.85
-
Original price
$359.85
 Denso Profiling Mastic is a cold applied self-supporting molding mastic. It is a petrolatum compound containing beads of closed cell cellular polymer and flow control additives. The mastic is used to provide a smooth profile on irregular shaped fittings such as flanged joints and valves. It is applied prior to the tape application and generally used in conjunction with primer, Denso Petrolatum Tapes or Denso Bituminous Tapes.
Easy application from arctic to tropical temperatures
Excellent molding and sealing properties
No VOCs
Will adhere to metal, PVC, polyethylene and concrete
Not effected by water, acids and salts
Non-hardening in cold weather
Minimal surface preparation (SSPC SP 2-3)
Meets AWWA C217 Standard.