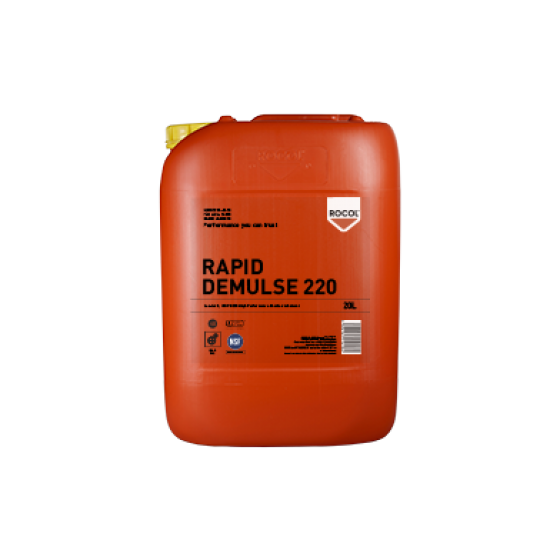 Rapid Demulse 220 - 15965
Original price
$785.00
-
Original price
$785.00
Food Grade Demulsifier
FEATURES AND BENEFITS
Rapid water demulsification under conditions of high load and elevated temperature
Allows quick water drainage for reduced downtime
Good wear protection properties
Clean, low odour product
Wide temperature range: -5ºC to +130ºC
NSF H1 Registered
ISO 21469 Certified
ROCOL® RAPID DEMULSE 220 is a non-toxic, ISO VG 220, high performance gearbox lubricant particularly designed for applications where water ingress into the gearbox is inevitable.
A typical application is in water cooled homogenisers. The RAPID DEMULSE 220 rapidly splits from the water enabling the water to be drained from the gearbox periodically, leaving the oil to continue lubricating.
RAPID DEMULSE 220 extends service life between oil changes as conventional oils emulsify into a creamy, frothy mix. This does not lubricate effectively, necessitating a premature oil change, which results in excessive oil and labour costs together with frequent, unnecessary downtime.
RAPID DEMULSE 220 is ideal for use in food, pharmaceutical and other clean environments where NSF H1 lubricants are required.