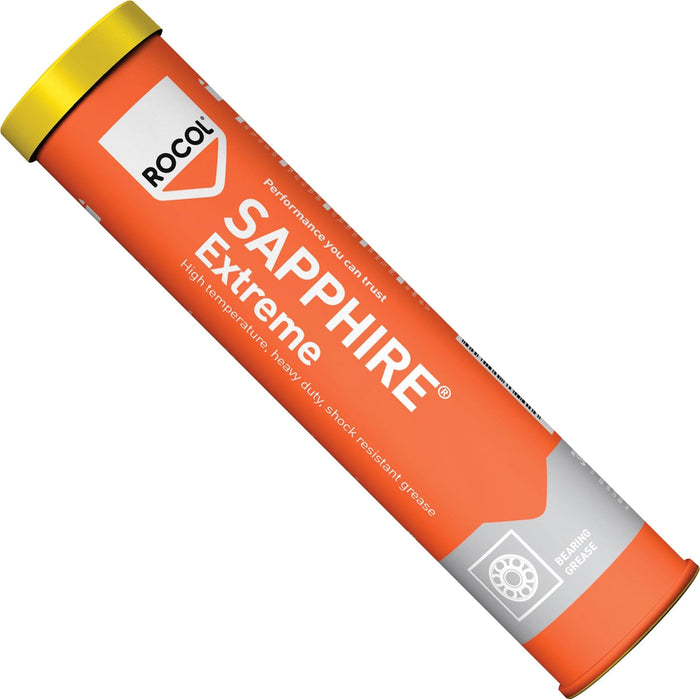 Sapphire Extreme - 12211
Original price
$52.45
-
Original price
$15,268.00
Non-melting, clay thickened, fortified with molybdenum disulphide
Operating temperature range of -10° to +235°C
Highly water resistant
Excellent resistance to vibration and shock loads
Extreme load and wear performance
Outstanding corrosion resistance
Extends lubrication intervals
Product information
SAPPHIRE Extreme is a high performance, long life bearing grease for use in extreme environments.
It is designed for all types of ball, roller and plain bearings typically found in industries such as steelworks, quarries, mining, marine, docks, agriculture, construction, brick and tile works and other industries particularly where ovens or similar heavy duty, high temperature applications are found.
SAPPHIRE Extreme excels in applications such as furnaces, kiln cars, crushers, screens, presses, loaders, scrapers, wagons and similar applications where bearings, pins, bushes etc. are subjected to extreme conditions.
SAPPHIRE Extreme is particularly suitable for high temperature bearings operating in extreme conditions such as shock loads, vibration and wet environments such as hot calender stacks.
*
High temperature, heavy duty, shock resistant grease containing molybdenum disulphide.
NLGI 2
12211 - 400g cartridge tube