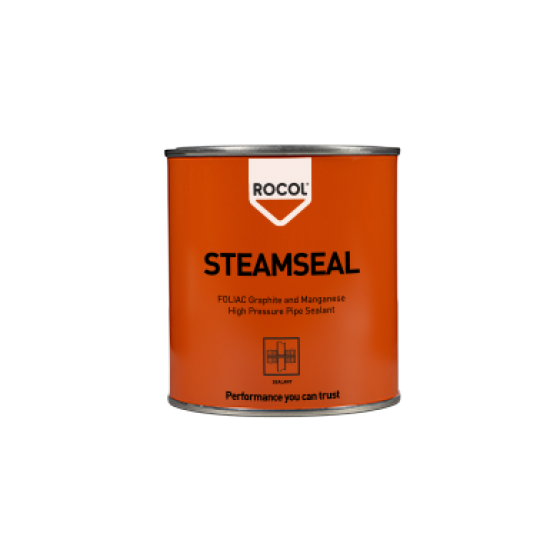 Steamseal - 30042
Sale
Sale
Original price
$27.40
-
Original price
$27.40
STEAMSEAL
High Pressure Pipe Sealant
FEATURES AND BENEFITS
• High Performance dark grey jointing compound for threads and flanges
• Provides excellent sealing for air, steam and water joints
• Hard setting but flexible compound 
• High pressure sealing capability – up to 193 bar (2800 psi) 
• Wide temperature range: -20°C to 600°C
• 400g container
STEAMSEAL is an excellent pipe sealant primarily used in plumbing and industrial application for pipes, flanges and face joints.
STEAMSEAL is a graphite & manganese compound, giving efficient sealing for ferrous pipework. It is hard-setting but flexible to resist vibration, thermal expansion and contraction of pipework.
Joints sealed with STEAMSEAL are easy to break and clean.
STEAMSEAL is compatible with foam forming leak testers such as Rocol Leak Detector Spray.
400g container PN 30042
Siemens PN 64/06016003/5