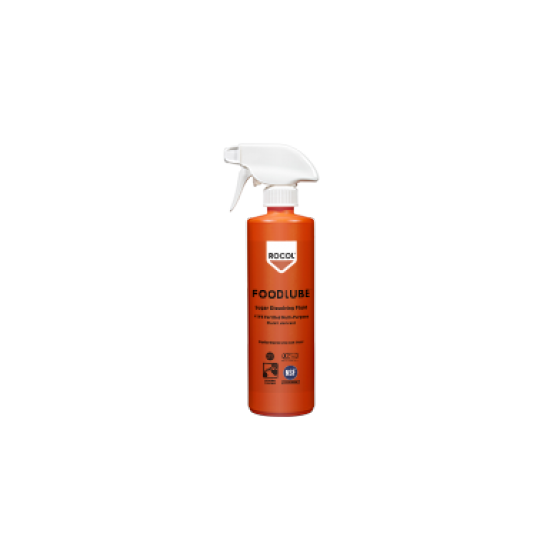 Sugar Dissolving Fluid- 15110 / 15116
Original price
$0.00
-
Original price
$0.00
FOODLUBE SUGAR DISSOLVING FLUID
Food Grade Sugar Dissolving Fluid
FEATURES AND BENEFITS
Rapid penetrating action
Protects against corrosion
Available in bulk and easy to apply trigger spray
Temperature range +5ºC to +95ºC
NSF H1 Registered
ISO 21469 Certified
Rapidly dissolves all sugars and fondants from all surfaces leaving a light lubricating, protective film.
FOODLUBE® SUGAR DISSOLVING Fluid is a non-toxic fluid that dissolves sugar and fondants from all types of applications commonly found in food, pharmaceutical and other clean environments.
It leaves a corrosion protective film on the surface to protect it from attack.
FOODLUBE SUGAR DISSOLVING Fluid also leaves a durable film on the surface for lubrication and to resist further contamination.
15110 - 500mL trigger spray
15116 - 5L pail