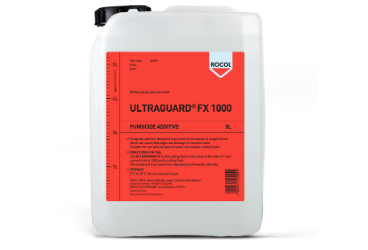 Ultraguard FX 1000 - 52095
Original price
$459.00
-
Original price
$459.00
Fungicide cutting fluid additive
• Eliminates fungal growths
• Prevents blockages in pipework due to fungal growths
• Promotes healthier working conditions
• Simple and easy to use
• Contributes towards longer sump life
• Maintains efficiency of cutting fluid
• Reduces disposal and fluid replacement costs
• Economical in use – 1000:1 dilution ratio
Product information
A fungicide additive that can be safely used with semi-synthetic and fully synthetic water-soluble metalworking fluids.
The chemical composition is specifically designed to give eliminate and prevent the formation of fungus, helping to maintain the cleanliness of the metalworking fluid and improve sump life.
Contributes to the efficiency of the cutting fluid, improves working conditions and reduces operating costs.
Old PN 52094