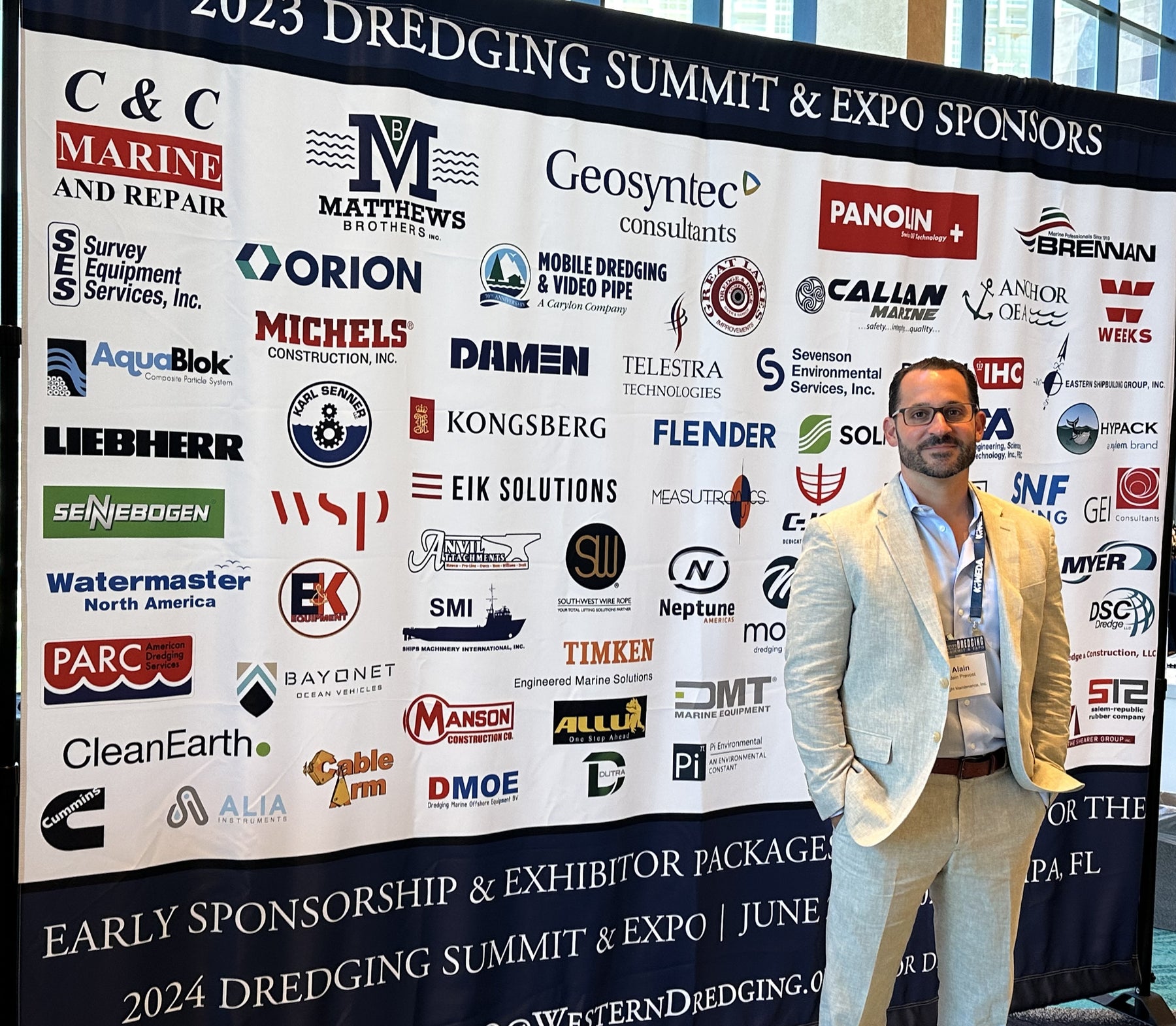 2023 Dredging Summit and Expo - Las Vegas
Starlight visited Las Vegas to attend the 2023 Dredging Summit & Expo organized by the Western Dredging Association (WEDA). We met with customers and prospects to discuss wire rope pressure lubrication, lubricant for submerged applications and wire rope lubricant. Many challenges in the dredging industry are the extreme conditions, corrosion and fatigue on wire ropes, pins and bushings.
 To overcome early failure of equipment, we offered our lubrication solutions:
Viper Pressure Lubricator - For cleaning and pressure lubricating 6mm-165mm wire ropes by stripping old lubricant, wax, sand and mud out of the strands and then injecting lubricant to the core and surrounding strands at 4000psi. Not an ounce of grease is wasted or will fling off due to over greasing, minimize exposure of personnel to wire ropes, heights and tight spaces. 
Rocol wire rope lubricant - ROCOL Biogen Wireshield is a biodegradable blend that resists wash off and ideal for dredging applications on tow cables, winches, lifting/opening/closing wire ropes. This grease is compatible with the Viper pressure lubricator and does not give off a sheen in the water.
Aquashield - Pin, bushing and bearing grease made specifically for submerged operations. This lubricant is highly resistant to wash off, has excellent shear stability over long periods, lubricates and inhibits rust.
"When applying lubricant with a Viper applicator to new or used wire rope, we have seen a significant increase of wire rope life. The combination of stripping the wax and contaminates and then adding lubricant to the core will displace moisture, inhibit corrosion and surround each strand for arduous use." Stated Alain, Business Development Manager with Starlight, to Craig from Southwest Wire Rope's New Iberia's location who is currently using a Viper pressure lubricator on a project for lubricating 50mm x 5000m wire rope. 
Exhibitors included Callan Marine, Weeks Marine DSC Dredge, Ellicott Dredges, USACE,  Manson Construction and more. 
Look for Starlight at the 2024 Dredging Summit & Expo June 24-27 in Tampa, Florida. 
Questions on Viper Lubricators, ROCOL Biodegradable Lubricant or Aquashield - Please contact us.